Custom Orthotics in New Toronto, ON by
Dr. Allan Ettenson's Chiropractic Clinic
2800 Lake Shore Blvd W, Etobicoke, ON, M8V 1H5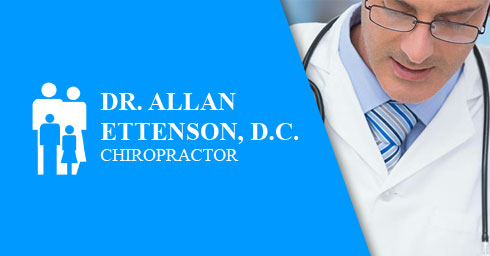 Find relief from your pain with Dr. Allan Ettenson in Etobicoke, ON. With over 30 years of experience, Dr. Allan can provide you with a range of non-invasive pain relief options. Chiropractic care is beneficial to people of all ages and can greatly improve knee pain, back pain, joint injuries and frequent headaches. If you're looking for a way to better manage your pain and find relief, contact us today or fill out the form on this page.
Dr. Allan Ettenson delivers a gentle, hands-on approach to chiropractic care in an efficient and professional manner. We want to help you get healthy and stay that way so you can enjoy the best quality of life possible.
Our mission is to alleviate pain and discomfort by treating the body as a whole. We aim to identify and treat the root causes of the complaint and assist in setting up the conditions for the body to heal, including educating our patients on how to maintain their health.
Our goal is to provide our patients with quality, gentle, affordable health care in a comfortable, caring environment.
Custom Orthotics and podiatry care in New Toronto. Biomechanical measurements, prescription and fitting custom orthotics.
Custom-made & custom-fitted orthotics are specially built supports that fit in your shoes. Some of the conditions that custom orthotics can successfully resolve:
Knee pain & back pain
Leg pain, arch and heel pain
High Arch & Flat feet
Bunions
Plantarfascitis
Metatarsalgia
Practice good foot care! Years of wear and tear can be hard on our feet. Check your feet regularly. With 30 years of experience Dr. Allan Ettenson is qualified to treat most foot problems.
Dr. Allan Ettenson's Chiropractic Clinic welcomes custom orthotic patients from New Toronto, Ontario.
We accept patients from: