A Pair of Running Shoes for Healthy Feet
Custom Orthotics | orthoticsnearme.ca
We all have unique feet, and place unique demands upon them. Your lifestyle, what shoes you wear, and how active you are, clearly affect your risk of foot problems. Putting even a normal, healthy foot into inappropriate shoes may cause foot problems. The foot doctor can usually make you comfortable, and educate you about proper footwear.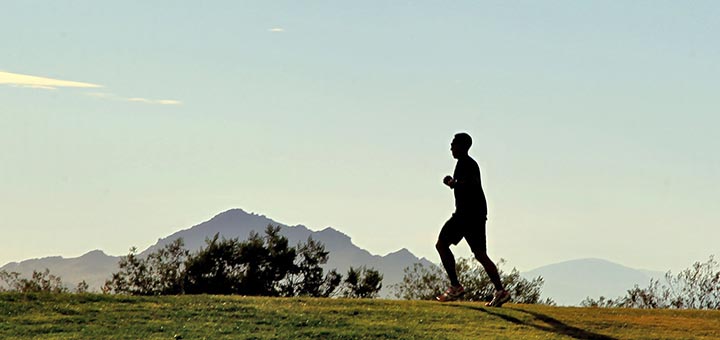 You may be wearing the wrong shoe if you have any of the following medical conditions:
Ankle pain
Knee pain
Hip pain
Blisters
Neuroma
Bruised toenails
Shin pain
Running Shoes for Different Foot Types
There are a number of items to consider when buying a new pair of running shoes:
Foot type
Fit
Shoe mechanics
Body weight
There are three major types of foot arches: normal, flat and high.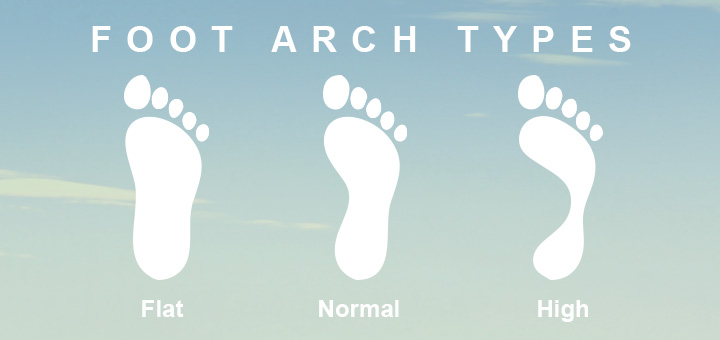 Normal Arch Foot Type
Normal feet have a normal-sized arch and leave an imprint that has a flare but shows the forefoot and heel connected by a wide hand.
Biomechanics: A normal foot lands on the outside of the heel, then rolls inward slightly to absorb shock.
Best Shoes for normal arch feet: Runners with a normal foot require stability shoes, which offer a blend of cushioning, medial support, and durability. They provide stability with a medial post or dual-density midsole, and they are built on a semi-curved last. Buy these shoes if you are a midweight runner who doesn't have any severe motion-control problems and want a shoe with some medial support and good durability.
Flat Arch Foot Type
Flat arches leave a wide and 'filled in' imprint.
Biomechanics: The flat or over-pronated foot usually strikes on the outside of the heel and rolls inward (pronates) excessively. Over time, this can cause overuse injuries, such as 'shin splints and even knee pain.
Best shoes for flat arch feet: Motion-control shoes, or stability shoes with firm mid-soles and control features that reduce the degree of pronation. They may include features such as a medial post (for pronation control), a polyurethane midsole (for durability). Many are built on straight lasts, which offer stability and maximum medial support. Buy these shoes if you are in over-pronator who needs control features and places are premium on durability, if you wear orthotics and want a firm midsole and deep heel counter, or if you are a heavy runner who needs extra durability and control.
Hight Arch Foot Type
High-arched feet leave an imprint showing a very narrow band connecting the forefoot and heel.
Biomechanics: A curved, high-arched or over-supinator foot does not roll inward (pronate) enough, so it is not an effective shock absorber.
Best shoes for high arch feet: Cushioned shoes with plenty of flexibility. These generally have the softest midsoles and the last amount of medial support. They are built on a semi-curved or curved last to encourage foot motion. This is important for over-supinators who usually have a rigid, immobile foot.
Another hint to determine over-pronation versus over-supination is to look at the bottom of your old running shoes. If you are an over-pronator, your shoes will be more worn on the inside edge of your shoes than the outside edge. In severe cases, the shoe will actually slope dramatically inward. If you are a supinator, your running shoes are worn and compressed along the outside edge.
Fitting Your Running Shoes
When buying a pair of shoes, try them on with the socks, over-counter inserts, or custom orthotics you plan on wearing when running.
Try on shoes at the end of the day or after a workout when your feet are actually at their longest and widest. Feet expand up on one whole size during a workout.
The front (toe box) of the shoe should allow your toes to move around. You should be able to fit the width of your thumbnail between the longest toe and the end of the shoe.
The mid-part of the shoe, when laced, should hold your foot snugly so that it doesn't slide forward and jam your toes with each step.
The heel counter (inflexible material surrounding the heel) should fit snugly so your heel won't slip and rub, causing blisters.