Custom Orthopedic Shoes for Women, Men and Kids
Custom Orthotics | orthoticsnearme.ca
Orthopedic shoes are specifically designed for feet in need of special care. By combining athletic footwear technology and therapeutic detailing, orthopedic footwear for men, women and kids offer the highest level of comfort and protection for sensitive feet.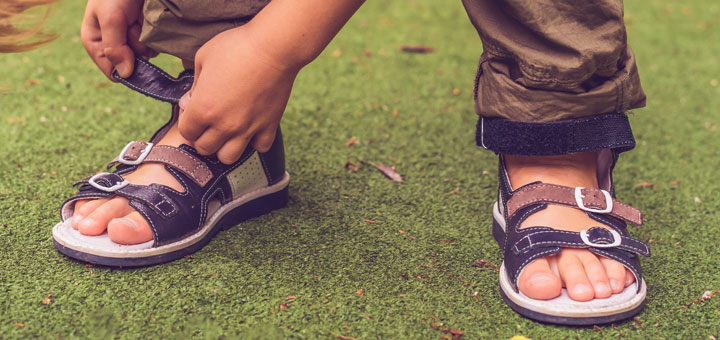 Custom men's, women's and kid's orthopedic shoes are bio-mechanically engineered with unique features such as premium orthotic insoles and ergonomic soles that provide comfortable arch support and unsurpassed cushioning. Custom, removable insoles can accommodate prescribed orthotics.
There is a wide range of stylish orthopedic shoes for women, men and kids available for almost all problems. They don'y only help you get rid of foot problems but also prevent them.
Orthopedic Shoes for Women
These days women of all ages are very active. Whether they are busy taking care of the household, working at their offices in the corporate world, taking care of kids, enjoying active traveling, camping or sport, unhealthy foot conditions unfortunately can significantly slow women down demanding for extra support for their feet.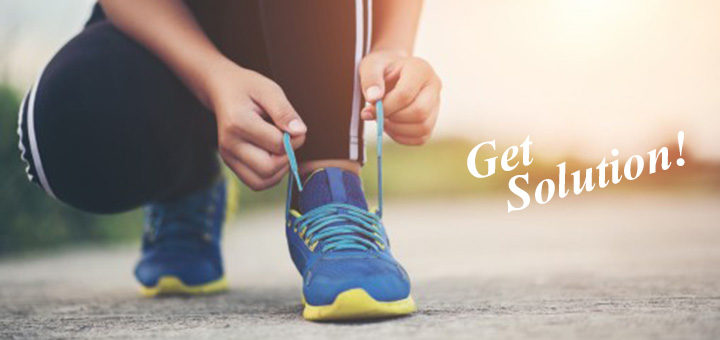 When feet pain, knee pain or back pain interferes with women's active lifestyle, a pair of custom women's orthotic shoes is a solution that delivers you the support you need to get through the day.
Orthopedic shoes for women are available in a variety of colors, styles and hard-to-find sizes. Typically, people think about orthopedic footwear as of ugly shoes that should never be on the shelves of lady's shoe store. This is not the case anymore. Today orthopedic and orthotic clinics offer comfortable and healthy women's orthopedic shoes from top brands like Olukai, CAT Boots, etc. Your feet will feel as great as they look with a pair of stylish women's orthopedic shoes, diabetic shoes, therapeutic shoes, boots, sandals, athletic & training shoes with removable custom insoles.
Orthopedic Shoes for Men
As more and more men become health conscious, orthopedic and orthotic clinics deliver more styles and fashions of orthopedic shoes for men that are specifically designed as pain relieving support for men dealing with foot, ankle, or leg pain. What are the benefits of orthopedic shoes for men? How are they different from regular shoes?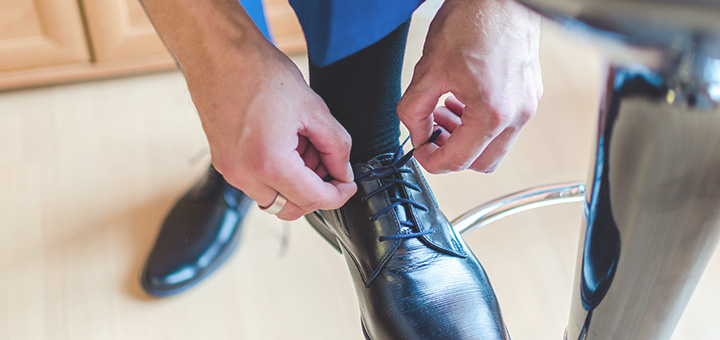 Orthopedic shoes for men are specially manufactured corrective devices that provide alleviation for feet, knee or back pain caused by deformation, injury or disease. These days, the men's orthopedic shoe industry offers a variety of types and fashionable styles of orthopedic shoes for men crafted from different materials. In many cases the orthotics shoes for men have removable insoles to accommodate custom orthotics.
Orthopedic Shoes for Kids
As a parent, you want the best for your kid. So we do at Orthotics Near Me clinics.
When parents bring in their young children for orthotics, in most cases, we want to keep your kids out of custom orthotics, unless foot pain, knee pain, back pain, deformity, congenital condition, or weight indicate that the kid really needs additional custom support. Though, often times proper footwear and an off-the-shelf device will suffice for kids under the age of 14.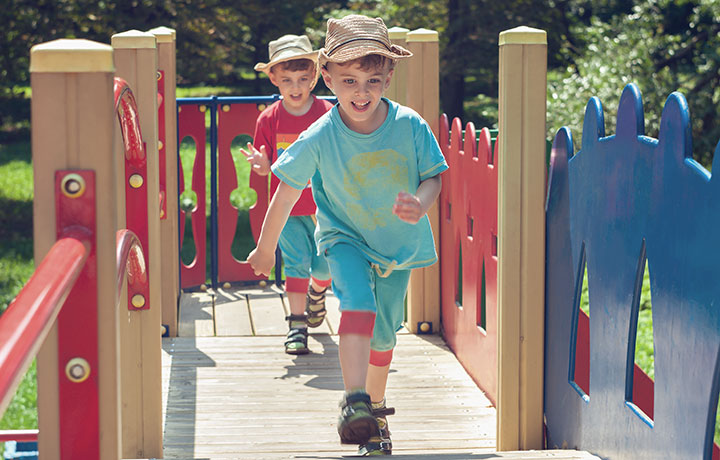 For many kids, an off-the-shelf option is a great way to start the treatment process. As your child grows, their feet will lengthen and widen, replacing this type of orthotic is easy and low cost. However, if the unhealthy foot condition dictates some type of prescription orthotic for the long haul, we're here to help your kids.
Custom orthopedic shoes for kids and custom orthotic insoles for children are available in a wide range of sizes, types and designs. If children with certain foot conditions need footwear with extra support, our orthotics clinics and podiatric medical labs offer a wide range of trendy orthopedic shoes for kids that are attractive and provide state-of-the-art podiatric design.
Running Orthopedic Footwear for Flat Feet
Custom orthopedic running shoes for flat feet and moldable orthotic insoles for flat feet are designed to improve arch support and provide the alignment you need to reduce pain and prevent further injury.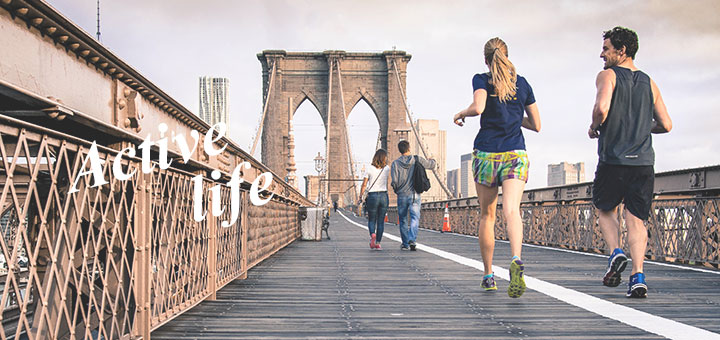 The signs and symptoms of flat feet may depend on how severe the condition is. Flat feet may introduce one or more common symptoms:
Ankle – pain and swelling in the inner side of the ankle
Arch – pain in the entire foot or arch of the foot
Calves – pain and tightness in the calves
Lower Limbs – knee, Hip or back pain
Pain and Swelling – pain and swelling in the general lower leg and foot area
Stiffness – stiffness in one or both of your feet
Low Arches – a very slight or low arch and your foot is flat on the ground when you stand
Shoes – your shoes wear out unevenly
Fatigue – foot fatigue which sets in quickly
Swelling – swelling at the inside and bottom of your feet
If you have one or more of these symptoms, it is advised to seek a professional consultation of a foot specialist who can confirm if you actually do have flat feet and pinpoint the severity of the condition.
Orthopedic Ballet Flats
Ballet flats are women's flat shoes with a very thin heel or no heel at all. Ballet flats are especially popular for women and girls of all ages. This shoe style is the best one to opt for if you are shopping for a more comfortable alternative to high heels. Orthopedic ballet flats are worn with everything from casual wear to formal wear and everything in between from jeans, skirt, dresses, shorts, and leggings. With the added arch support, these fashionable and popular shoes are soon becoming the most opted orthopedic footwear, as well.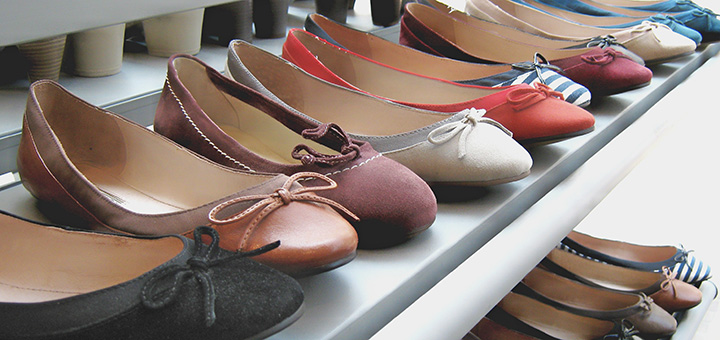 The orthopedic shape and custom orthotic insole of orthopedic ballet flats provide the comfort and support needed to prevent excessive arch strain and provide the relief you need to get back on your feet.
Orthopedic Sandals
Always walk comfortable and pain free. Orthotic sandals help get you back on your feet so you can focus on your day instead of on your pain.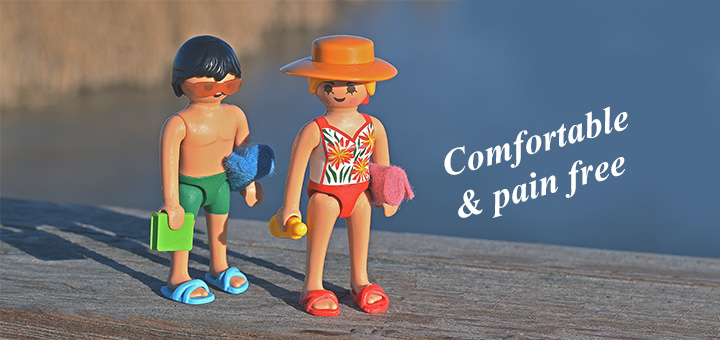 Orthopedic sandals are designed and built for feet suffering from pain in the spring and summer. Orthopedic sandals provide arch support and cushioning, helping alleviate heel and foot pain and working exceptionally well as women's and men's sandals for foot pain related to plantar fasciitis and arthritis.
Orthotic sandals for women and men are available in different shapes, styles and sizes from orthotic slippers to orthotic dress sandals with arch support for your busy work week. Orthotic sandals are scientifically proven foot support helping alleviate pain from plantar fasciitis.