Custom Orthotics in Irricana, AB by
Thrive Chiropractic & Wellness
101, 191 Edwards Way SW, Airdrie, AB, T4B 3E2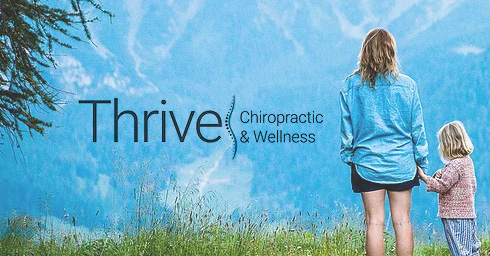 Thrive Chiropractic & Wellness in Airdrie, AB is a local foot care & custom orthotics, chiropractic and massage therapy clinic offering a wide range of services and diagnostic procedures together with compassion and care. Thrive Chiropractic practitioners love what they do and offer Chiropractic, Custom Orthotics, Massage Therapy, Acupuncture and much more.
As medical professionals we understand, value and support our patients' aspiration to maintain healthy, active lifestyle while keeping healthy spine and nervous system, joints, muscles, ligaments and tendons.
At Thrive Chiropractic & Wellness Dr. Katie Lingard and her associates do the best of their knowledge and experience helping patients of all ages and professions from infants to senior citizens from active sport athletes to retired office workers to meet health and recovery goals.
From babies to the elderly, professional athletes to busy moms, we understand the value of developing and maintaining a healthy spine and nervous system to keep you functioning at your very best!
Custom Orthotics and podiatry care in Irricana. Assessment & Fitting.
Thrive Chiropractic orthotics are customized hand-made devices for your feet based on 3D scans or casts, and your doctor's exam. The uniqueness of custom orthotics crafted precisely for your individual feet improve natural alignment and help with a wide variety of chronic pain-causing issues such as foot and ankle pain, and lower back pain. You may benefit from wearing these state-of-the-art inserts in your shoes if you have:
Plantar Fascitis
Achilles Tendinitis
Runners Knee
Shin Splints
Sacroiliac Syndrome (SI)
Iliotibial Band Syndrome
Morton's Neuroma
Metatarsalgia
Diabetic Wounds
Do I Need Custom Orthotics?
A custom orthotic is a device designed to align the foot and ankle into the most anatomically efficient position. They look like insoles, but are biomechanical medical appliances that are custom made to correct your specific foot imbalance. Custom orthotics work on your feet much like glasses work on your eyes - they reduce stress and strain on your body by bringing your feet back into proper alignment.
The plastic body of the custom orthotic helps to re-align the foot by redirecting and reducing certain motion that takes place during the gait cycle. Custom orthotics fit into your shoes as comfortably as an insole - and they have the advantage of having been made from precise imprints of your feet.
If any of the following symptoms preventing you from living the life you love:
Foot pain
Leg pain
Lower back pain
Hip pain
Neck pain
Knee pain
Bunions, hammer toes
Arch/heel pain
Custom orthotics can help you to get back on your feet pain free. Two feet at a time!
Will My Muscles Get Weaker Wearing Custom Orthotics?
Custom orthotics will not reduce muscles tone. They will help position your foot so you will be using the right muscles at the right time, minimizing fatigue and allowing your muscles to be used more efficiently.
What disorders and misalignments can be treated by custom orthotics?
Dr. Lingard prescribes orthotics to patients for various symptoms. Many medical conditions often stem from a biomechanical gait abnormality that can be treated with custom orthotics. The list of symptoms and conditions that can be treated and/or prevented by custom orthotics is very long. And not only limited to foot and ankle conditions.
Thrive Chiropractic & Wellness welcomes custom orthotic patients from Irricana, Alberta.
We invite and welcome patients from: