Custom Orthotics in Fredericton, NB by
Orthopaedics Plus Ltd.
200 Somerset Street, Saint John, NB, E2K 2X9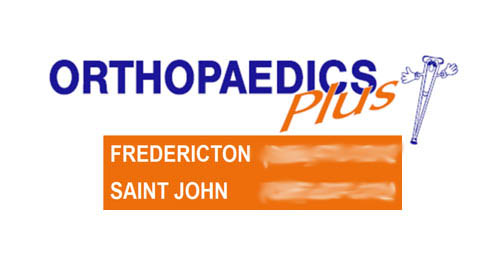 Orthopaedics Plus Ltd. of Saint John, NB has been providing custom orthotics and orthopedic equipment including braces, shoes, and custom-made orthotics for over 25 years. We have well educated and knowledgeable staff. At Orthopaedics Plus we are pride ourselves in providing excellent customer service. We represent several different product lines… if we do not offer a product or service in our office, we will do our best to find it for you! We are always available to our clients and patients for questions, adjustments and alike regarding their purchase. We are always available to practitioners for any questions or concerns you may have.
Custom Orthotics and podiatry care in Fredericton. Complete biomechanical examination.
Custom orthotics are offered as a part of effective, non-invasive therapeutic treatment plan for chronic back pain, knee pain, foot pain and various of other conditions when foot and/or ankle misalignment results in stress and trauma. The process starts with evaluation of your symptoms and assessment of your unique condition including foot exam, biomechanical analysis, proper foot joint range of motion testing, soft tissue/muscle testing, and a number of additional testing, if needed.
Custom Orthotics (Insoles) can be used to alleviate and prevent pain and for various other reasons including:
Plantar Fasciitis or Heel Spurs
Metatarsalgia (pain in the metatarsals)
Flat Feet (Pes Planus)
High Arches (Pes Cavus)
Dropped Metatarsal Heads (Ball of Foot)
Diabetic Foot Ulcers
Knee and Low Back pain
Medial Compartment Osteo-Arthritis
Patello Femoral Syndrome or Chondromalagia
Basic uneven pressure through out the bottom of the foot.
Orthopaedics Plus Ltd. welcomes custom orthotic patients from Fredericton, New Brunswick.
We accept patients from: