Custom Orthotics in Chilliwack, BC by
Fit Ortho Studio
101-5171 221A Street, Langley, BC, V2Y 0A2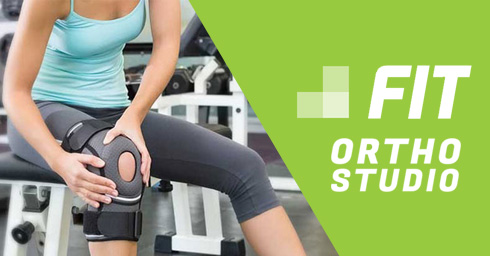 Fit Ortho Studio provides custom orthotic care in Abbotsford, Langley, Surrey, White Rock and Maple Ridge. Fit Ortho Studio excels at custom bracing and orthotic solutions while also providing a wide range of off-the-shelf and semi-customized orthotic/brace devices for the upper and lower extremity.
Fit Ortho Studio is a team of health care professionals that is uniquely trained to provide comprehensive patient care for individuals in need of orthotic treatment. At Fit Ortho Studio we assess for and develop a treatment plan using device ranging from the feet to the head.
Our in-house lab is setup to produce all of our custom foot orthotics, ankle-foot orthoses (AFO's), knee braces and more. The custom orthotics are fabricated on-site by professional and trained technicians, which enables our patients to receive their devises in a much quicker time. All of our orthotics are made with high end quality material. At Fit Ortho Studio, we fabricate custom orthotics for any kind of misalignments, deformities, post-injury and post-surgery conditions. Prescribed orthoses can also provide support to those with a wide range of neuromuscular disabilities.
Examples of orthoses include knee braces, ankle foot orthoses, upper extremity braces and spinal and neck braces. Certified Orthotists consider the underlying medical cause and resulting effects of the problem, as well as the overall health and lifestyle of the patient to help define the requirements of the orthotic treatment.
Fit Ortho Studio also offers a wide range of soft goods, from walking cast boots, ankle braces and knee braces to wrist supports and cold therapy systems.
Custom Orthotics and orthopedic shoes in Chilliwack. Biomechanical measurements, prescription and fitting custom orthotics.
Custom-made orthotics are designed to meet your feet specific needs including flat feet, high arches, supinated feet and much more.
Custom orthotics will help holding your feet in a balanced position to perfectly align the foot, leg, knee and hip. They will help alleviate foot, knee, and back pain.
The hand-crafted custom orthotics are highly beneficial for foot therapy and are more effective than off-the-shelf inserts.
Whether you're an athlete, or everyday pedestrian, or you need to spend many hours on your feet as your daily routine, you will benefit from custom orthotics inserts. Using custom orthotics will improve the structure and stability of your feet and enable the whole body to perform at peak efficiency.
To make your custom orthotics, Dr. Finlayson creates a mold of your foot. Then, an experienced professional uses this cast or image to create a custom-fit orthotic device in a medical lab.
Dr. Travis Finlayson will work with you during your initial evaluation and may recommend custom orthotics as a treatment strategy to correct existing issues or prevent foot problems from developing in the future.
What specific conditions may be alleviated by custom orthotics treatment?
Orthotics can help alleviate:
Plantar fasciitis
Metatarsalgia
Diabetic ulcers
Bunions
Arthritis
Achilles tendonitis
Arch pain, top of the foot pain, toe pain
Knee & Low back pain
Orthotics may also eliminate posture problems.
Fit Ortho Studio welcomes custom orthotic patients from Chilliwack, British Columbia.
We accept patients from: