Custom Orthotics in Cambridge, ON by
Applied Biomechanics Orthotics and Bracing
214 Speedvale Ave. W., Unit 7, Guelph, ON, N1H 1C4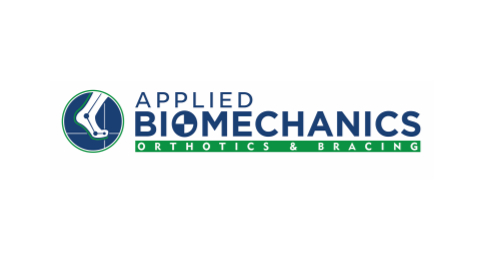 Foot Specialist & Custom Orthotics in Cambridge
Applied Biomechanics clinic occupies over 2200 square feet comprised of reception, management and clinical rooms, and our 1400 square foot state-of-the-art fabrication and lab facilities at 214 Speedvale Avenue West, Guelph, ON.
Footcare Features & Services:
3D Laser Imaging Scanners which provide precise and accurate measurements of your feet
Computer Designed and Manufactured (CAD-CAM) orthotics and braces
Real Time® Video Gait Assessment
Dynamic Load and Pressure Foot Analysis
Certified Hypoallergenic materials in our foot orthotics
On-site Laboratory
Certified Orthotists and a Certified Pedorthist
Registered Orthotic Technician under Orthotics Prosthetics Canada (OPC)
Certified Pedorthic Technician under the College of Pedorthics of Canada
Certified Fitters for Compression Stockings and Garments
Foot Orthotics For Arthritis & Diabetes
Foot Orthotics For Sports & Athletes
Foot Orthotics For Work & Leisure
Adult and Children Bracing
Applied Biomechanics now employs 7 full and part-time clinical, technical and support staff to serve your needs 5 days a week. We work closely as Certified Orthotists and Certified Pedorthists with the Guelph General Hospital, St. Joseph's Health Care, KidsAbility, CCAC, Speed River Physiotherapy, Motion Plus Physiotherapy, and with local family doctors and specialists.
Applied Biomechanics is an Accredited Facility by Orthotics Prosthetics Canada (OPC), meaning that Applied Biomechanics has met or exceeded the high standards of patient care as well as office and lab setup as set out by OPC. We are the only OPC accredited facility in the city, or the region for that matter. As stated by OPC: "By applying for and achieving OPC Facility Accreditation, facilities demonstrate a commitment to excellence in orthotic and prosthetic health care. This commitment to excellence is critical for improving the quality of life of Orthotic and Prosthetic patients throughout Canada."
Custom Foot Orthotics Design, Build & Fitting in Cambridge
The process of fitting custom foot orthotics starts with a comprehensive foot exam and biomechanical foot and lower extremity assessment.
At Applied Biomechanics the foot specialist will look for signs and symptoms of foot pathomechanics that can lead to foot and leg pain and diminished lower extremity function.
Callous and corn formations can indicate poor pressure distribution, where toe positions and bunions may indicate alignment problems leading to hyperpronation and pain.
Measurement of specific forefoot and rearfoot angles and arch function
can be an accurate predictor of gait issues which are then analyzed on their own using gain walkwyay or treadmill diagnostic equipment.
Image capture of the foot shape and specific angles is done using our state of the art 3D Laser Foot Scanner. The captured foot images are then used to design the custom style and unique, individual configuration for your foot orthotics. After the orthotics are computer designed, they are milled out to exacting standards using CNC milling machines. Your custom orthotics are then ready to be fit to your foot and various footwear.
Custom Orthotics, Adult & Children Bracing and Orthopedic Shoes in Cambridge. Biomechanical measurements, prescription and fitting custom orthotics.
Custom foot orthotics can alleviate or eliminate the painful symptoms caused by many of the following foot and leg conditions:
Plantar Fasciitis
Heel Spurs
Metatarsalgia
Morton's Neuroma
Bunions
Hyperpronation
Achilles Tendonitis
Shin Splints
Patella Femoral Syndrome
Applied Biomechanics Orthotics and Bracing welcomes patients from Cambridge, Ontario offering custom made orthotics fitting and other footcare services and products.
We accept patients from: