Custom Orthotics in Burnaby, BC by
Central Park Chiropractic and Massage
3977 Kingsway, Burnaby, BC, V5H 1Y7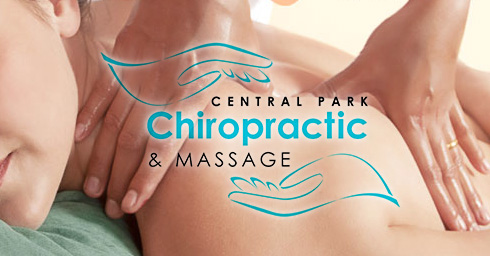 Traditional chiropractic adjustments are combined with soft tissue therapy (including Active Release Technique) to improve the health of patients. To help prevent the recurrence of injuries and to maintain optimal health, stretching and strengthening exercises are provided. Over the last 20 years of practice, Dr. Kaila has a diverse practice treating patients with sciatica, whiplash, sports injuries, pregnancy, scoliosis, disc herniation's, calcifications and much more. With her training in functional medicine her focus is to not treat diseases, but rather to treat the patient as a whole; some of who have diseases and some do not. In practice, Dr. Kaila focuses on the underlying physiology and restoring healthy function through nutrition and lifestyle changes.
Dr. Kaila received additional training in biomechanics of the feet and orthotic casting. She currently uses foam cast and 3-D technology, to analyze patient biomechanics and order custom orthotics and orthopedic shoes. Dr. Kaila is one of the few physicians in the Lower Mainland treating patients with high energy Shockwave Therapy, a non-invasive solution that accelerates the recovery from injured tissue. ESWT (Extracorpeal Shockwave Therapy) sends radial shock waves into bone or soft tissue, breaking up the scarring that has penetrated tendons and ligaments. Shock waves accelerate the healing process by stimulating the metabolism and enhancing the blood circulation. Damaged tissue gradually regenerates and eventually heels. We have had success treating many conditions including heel spurs, calcifications, rotator cuff tendinitis, frozen shoulder, plantar fasciitis and elbow tendinitis.
Custom Orthotics and podiatry care in Burnaby. Consultation and Fitting.
Custom Orthotics and foot care products in Burnaby. Biomechanical measurements, prescription and fitting custom orthotics.
Who needs orthotics?
Many complaints such as heel pain, knee pain and lower back pain are caused by poor foot function. People who stand or walk all day will benefit greatly from orthotics as do people who suffer from pain during any form of sporting exercise. Dr. Kaila also prescribes custom orthotics to help counteracting extra stress being placed on the feet of overweight individuals.
What specific conditions may be helped?
Orthotics can help alleviate achilles tendonitis, corns, metatarsalgia, sesamoiditis, ankle sprains, flat feet, neuroma, tendonitis, arch pain, heel pain, pronation, top of the foot pain, bunions, knee pain, shin pain, and toe pain. Orthotics may also eliminate posture problems and foot and leg pain.
Why do I need orthotics?
Imbalances of the bones of the feet can result in abnormal foot motion (over pronation). This can impair foot function which can result in abnormal rotation of the legs and sometimes affects the knees, hips or back. If we combine these tremendous forces with the need for precise balance, we can see how small structural changes in the foot can make significant differences. Orthotics help to improve those structural changes.
Does it take time to get used to orthotics?
Your feet need time to adjust to the correct biomechanical (walking) position. Orthotics should be gradually used to begin with. During the first week of use, start with 1-2 hours of use for the first day, then for each day, wear for additional 1 hour more. So on the 7th day, wear the orthotic for whole day.
Central Park Chiropractic and Massage welcomes custom orthotic patients from Burnaby, British Columbia.
We accept patients from: