Custom Orthotics in Bragg Creek, AB by
Orthotics In Motion
6120 11 St SE #3, Calgary, AB, T2H 2L7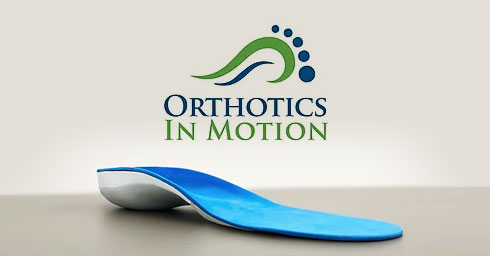 Calgary, AB orthopaedic clinic Orthotics in Motion is a team of Canadian Certified Pedorthists offering the full range of orthotics services from initial assessment, evaluation, biomechanical measurements to producing custom orthotics, dispensing and fitting. From the first assessment appointment to the end of your follow up appointment, you will be working with one practitioner. Your custom orthotics will be manufactured in our onsite laboratory from exclusive materials. Having the full control over orthotics manufacturing process and technics, we construct top-quality custom orthotics and greatly reduce the wait time.
At Orthotics in Motion, we also perform a variety of shoe modifications. Situations like foot deformations or missing toe or any other medical condition that require shoe customization can be addressed by custom shoes. We carry an assortment of orthotic product and appliances from AircastsTM to adjustable plantar fasciitis night splints and we are the only company in Calgary to offer AircastTM rentals. At Orthotics in Motion, we truly care about our patients and works hard to meet and exceed their expectations and deliver the best experience in foot orthotics. Visit Orthotics in Motion in Calgary, AB for the real proof.
Custom Orthotics and orthopaedic footwear in Bragg Creek. Complete biomechanical examination.
At Orthotics In Motion we construct custom orthotics made just for your unique foot. Your orthotics will be manufactured in our in-house lab from the best exclusive materials. We understand that well-fitted custom orthotics greatly increases patients' satisfaction. That is why during the assessment and fitting, we not only discuss with patients their symptoms and medical needs but also consider the intended use and the style that will actually fit in their shoes, boots and or athletic footwear.
Orthotics In Motion welcomes custom orthotic patients from Bragg Creek, Alberta.
We accept patients from: